We are in awe of the amazing three days spent learning from the best of the best in the dance world! Thank you to the many dancers who joined us for Ice Jam 2019!! A special thank you to Eva Igo, Kayla Igo, Jordyn Rascher, Tyrese Parker, Bella Halek, Taylor Sieve, and Lex Ishimoto for joining us for three wonderful days on the dance floor!
Ice Jam 2021 is set for December 27-29, 2021. Register today!
We are excited to bring you a fantastic line-up!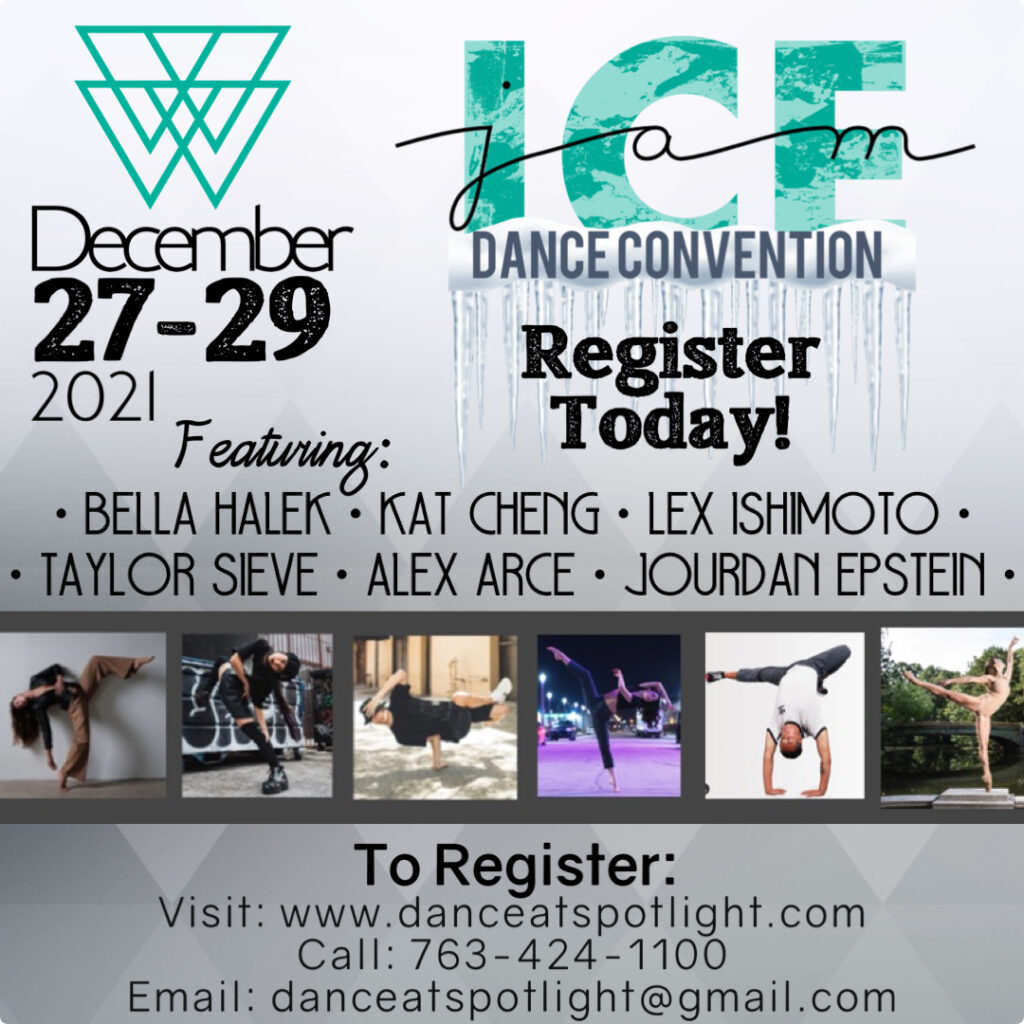 Ice Jam 2019 Photo Gallery